RECIPE: HVID GLØGG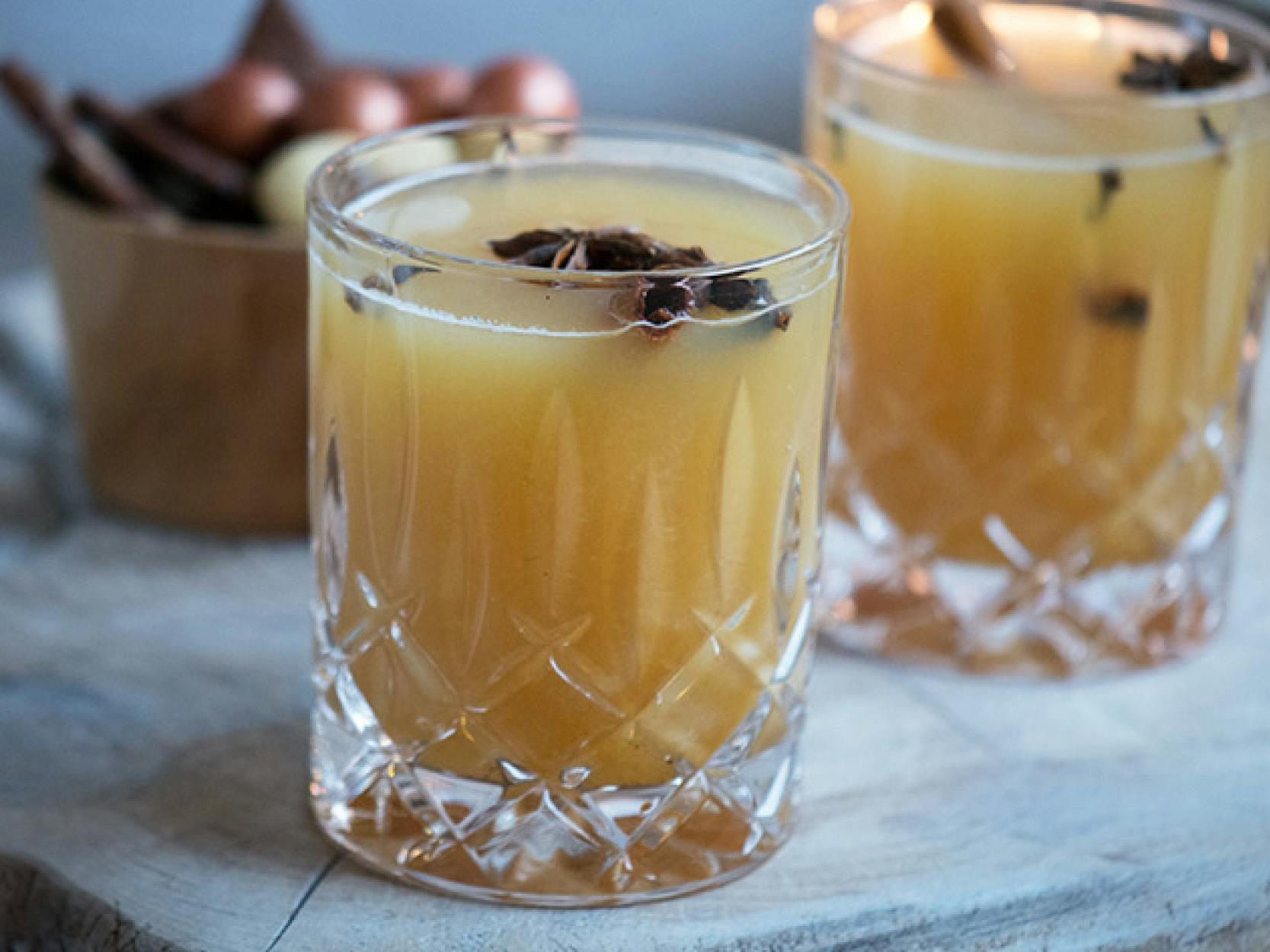 DANISH WHITE MULLED WINE

On November 29th we welcome the season with our special house-made Danish White Mulled Wine, available through Christmas in the bar and the dining room.

Enjoy this warming hygge beverage at home, recipe below:
HVID GLØGG
Active Time 30 minutes
Total Time 12 hours 30 minutes
Yield 8 servings




Ingredients

50.75 oz white wine

10 whole cloves

8 cardamom pods

3 star anise

2 Tbsp. candied orange peel

7 oz elderflower cordial

160 grams raw cane sugar




2 cinnamon sticks

1 whole vanilla pod (bean), halved lengthwise

fresh ginger, apx. one 3 cm long thin slice

1 organic lemon, peeled with flesh in 8 thin slices for garnish

7 oz. white rum

7 oz. Cointreau

7 oz. sliced almonds

7 oz. dried apricots, diced
Equipment
Large saucepan and lid

Sieve

8 Mugs or insulated glasses
Directions
To large saucepan add: white wine, cloves, cardamom pods, star anise, candied orange peel, elderflower cordial, sugar, cinnamon sticks, vanilla pod, ginger and peel of one lemon in a large saucepan; cover with lid and allow to stand overnight, or at minimum 12 hours.

The next day, add the rum and Cointreau; bring to a gentle boil then decrease heat and simmer for 10 minutes.

Strain all through a sieve to remove all the spices and lemon peel

Add the almonds and dried apricots; gently simmer for an additional 10 minutes.

Portion into glasses or mugs and garnish with a thin slice of lemon.